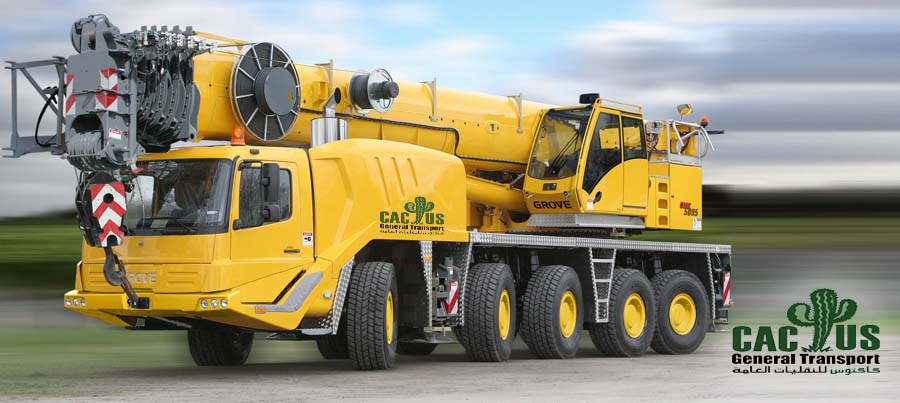 Company History
Cactus General Transport was established in 2010. With cutting edge technology and excellent client driven policies Cactus General Transport is leading the way when it comes to providing quality transportation and heavy equipment rental services. In the market there is a great need for an organization that will listen to its clients and provide them with the services that they demand, without leaving them empty in their pockets. We take time to understand our clients and continuously ask them for suggestions and techniques that can improve our services. This helps us stay one step ahead of the competition and we are able to implement specific policies that are useful for clients to make work easier for them. In this way we are partnering with our clients to make sure that we maintain long term relationships.
Cactus General Transport has a simple philosophy; we provide great services at a reasonable price. Our business is built on managing our relationship with our clients thru service and competitive pricing so that we can maintain a long term relationship that will benefit both us and our clients.
Company Mission
To be the leading transportation and heavy equipment rental company in the UAE. We will achieve this by focusing on client specific needs, cost effective rates, quality of service, timely delivery of equipment, and by holding the highest morals and ethics within our industry.
Company Vision
To be the preferred and most trusted heavy equipment Rental Company in the transportation industry of the UAE.
Company Activities
Cactus General Transport provides transportation and heavy equipment rental services to our valued clients. We have all types of equipment that is related to the different type of industries that are operating in the UAE. Some of the examples of our equipment are cranes, forklifts, Telehandlers, Pickups Trucks, Boom Trucks, Lowbed Trailers, flatbed trailers and etc. We have access to all equipments related to heavy machinery. Our clients can have the peace of mind of knowing that they can rely on one company for most of their needs. We have offices in both Abu Dhabi and Dubai, so therefore, are able to assist our clients even further with their inquiries.